The July Issue

Consumer Electronics.
Here's a preview of the articles you will find inside this month:
Managing Risks Due to EMI Needs More Than Immunity Testing
Achieving Perfect ESD Audits for S20.20 ESD Control Programs

10 Questions to Ask When Buying a Used Test Chamber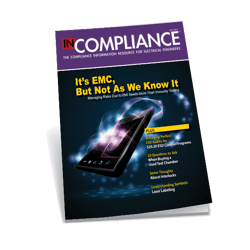 Plus, on the regular:
News in compliance

Technically Speaking

On Your Mark

Product Showcase & Events

Dilbert! :)
Download the latest issue today!